About Great lakes controlled energy corporation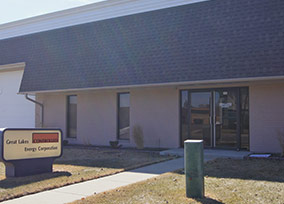 Great Lakes Controlled Energy Corporation has been providing cutting edge Building Automation Technology since 1982. Our office is based in the Chicagoland area and have provided services for the local market as well as national accounts. We are members of the Green Building Council and have worked on award winning LEED projects.
Our client profile ranges from multi-site facility installations, High Rises, Manufacturing facilities, Hotels, Box stores, to the small single site application. Our team of control experts, are fully qualified to design, engineer, install and support the simplest to most complex application. Great Lakes Controlled Energy Corp. partners with property owners, managers, maintenance personnel, engineers, and construction firms to deliver reliable control systems that conserve energy, minimize labor, and protect critical equipment. We believe that a properly installed building automation system requires an excellent design and installation, backed by accurate programming, commissioning and above all, superior service and support. We are firmly committed to our clients and higher standards.